PREVIOUS EVENTS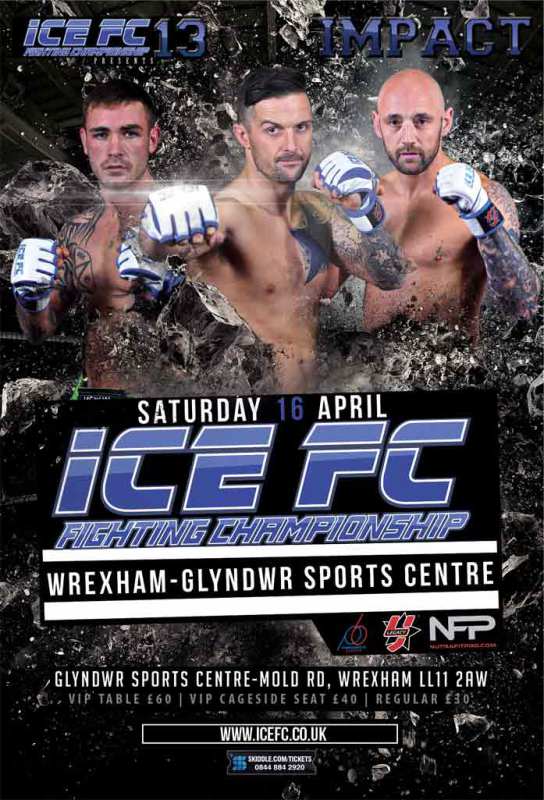 ICE FC 13 
For ICE FC 13 we headed to Wrexham to showcase the local 
Welsh talent as well as having 
international opponents from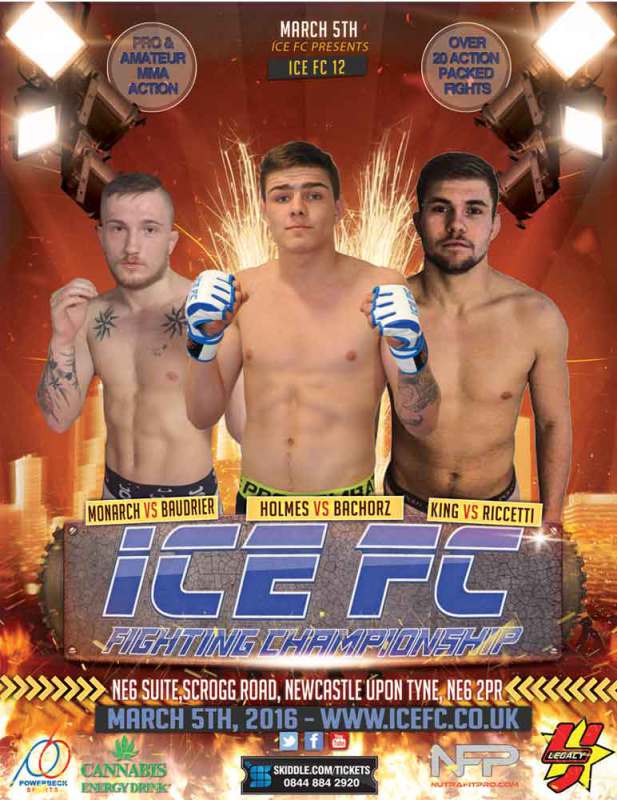 ICE FC 12
ICE FC 12 Newcastle saw us 
have some fantastic professional 
and amateur international bouts including Lewis Monarch, Rocky Holmes, Benjamin Baudrier and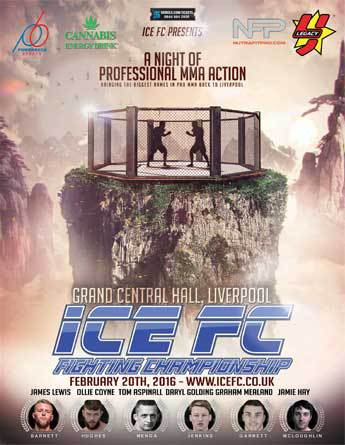 ICE FC 11 
  ICE FC 11 saw us with our first foray in to Liverpool at the amazing venue the Grand Central Hall and the fights certainly didnt dissapoint.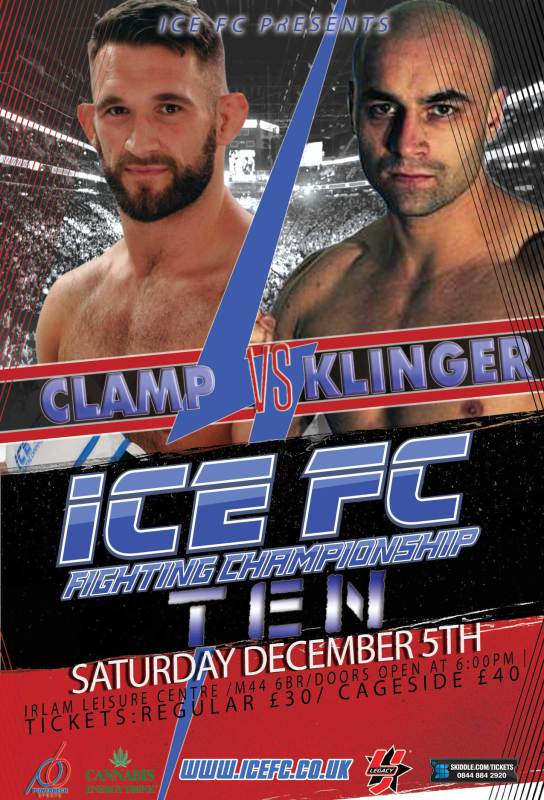 ICE FC 10 
ICE FC 10 saw us return to Irlam, Manchester and was another sold out
show featuring amazing pro fights and two amateur title fights.
Head over to our youtube channel to catch all the fights.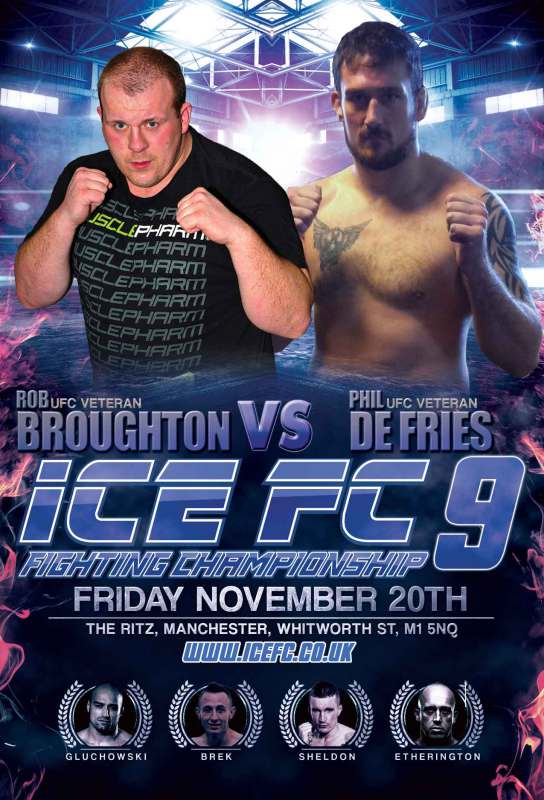 ICE FC 9 
ICE FC 9 at the RITZ, Manchester  was a phenomenal showcase of both amateur and professional talent.
The show also featured one of 2015's most brutal KO's, which you can catch over on our youtube channel.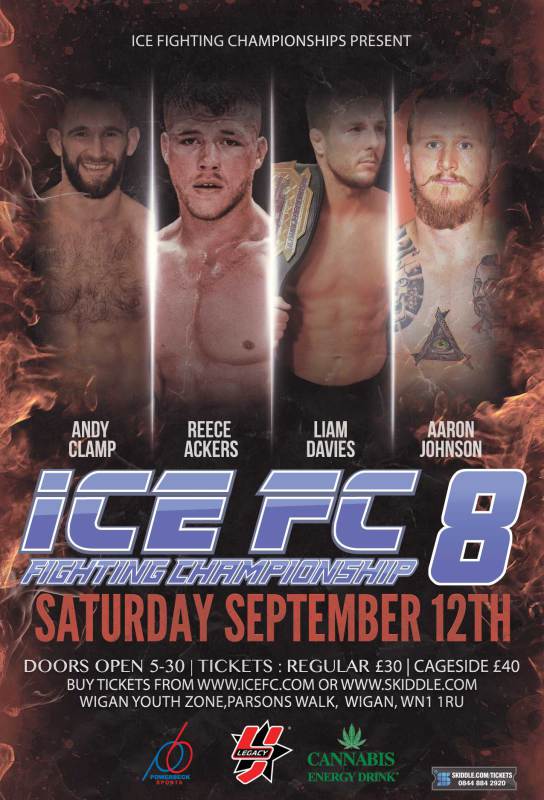 ICE FC 8 
ICEFC 8 at the WIgan Youth Zone was another spectacular ICE FC event that saw some amazing upsets and unbelievable performances all throughout the night.
All the fight videos are now available to view on our Youtube channel so if you missed out go and have a look.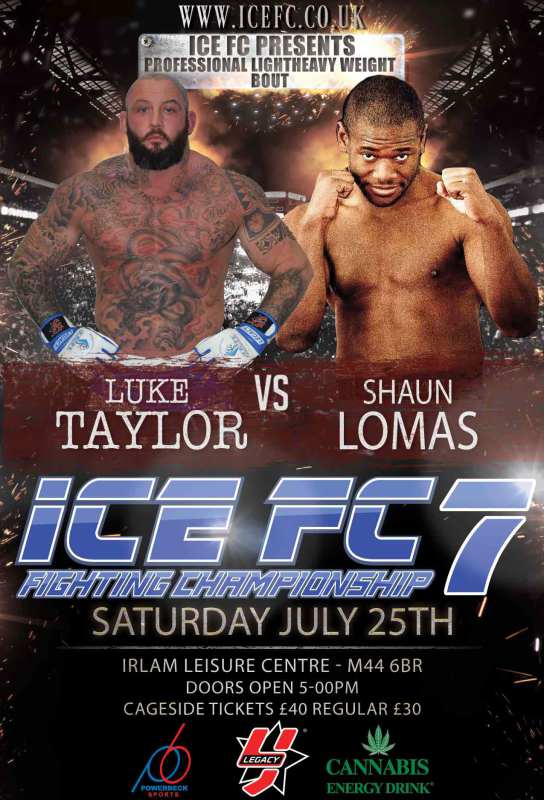 ICE FC 7 
ICE FC 7 featured some great fights, and also saw a big upset in the main event between Luke Taylor and Shaun Lomas.
you can catch all of our fights over on our youtube channel or by clicking the link on our videos tab.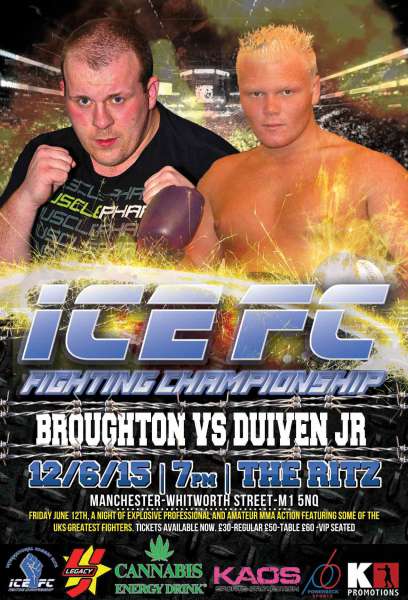 ICEFC 6 at the Ritz certainly didnt disappoint and all the sell out crowd went home happy after some amazing professional and amateur fights including the return of UK mma legend and  former UFC fighter Rob Broughton.
You can check out the fights on our video tab.
Keep your eye out for our return to Manchester soon.
              ICE FC 6